Some of the links below are affiliate links, meaning, at no additional cost to you, I will earn a commission if you click through and make a purchase. I have a full affiliate disclosure that you can find under here.
Once you feel settled into your new business, it's time to start marketing yourself. The next logical step is creating a business presence on social media. Facebook is the most popular one to start with! It's so easy to set up a business page! I'm telling you, the cat could do it! Or dog…I don't discriminate. LOL!
Facebook Business Page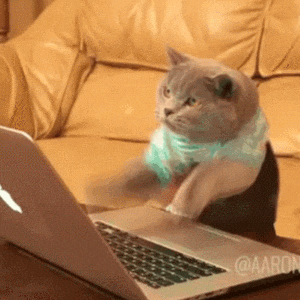 To set up your page:
First,
go to "Pages" in your Facebook Menu and click "Create Page"
!
Facebook Business Page
Name your page. You will want this to be something unique to you so that people know you are not the Corporate page of your company/brand.

Facebook Business Page

Choose the style of page you want. I just leave mine as a "standard" page, but if there's a template that hits your theme better, choose that!

Facebook Business Page
Second, be sure to fill the "About" section out fully. *This is a gold star tip! LOL! You want people to be able to find you, connect with you and contact you. You want them to know what your page is all about at a quick glance!
Last, you will want to upload images. Add an image of you to the page profile image. Your page visitors will see that you are a real person to get to know, and not just some nameless, faceless business entity. Then, add a cover photo that will help stop their scroll or catch their eye!  Facebook Business Page
Take full advantage of all the features your page can offer! The coolest and most useful tool available is 'Adding Products' to your page! Check out this video where I show you how to add products to your business page and discuss the differences between how I use a Facebook business page and a Customer Community Group.
After you're finished building a Facebook business page, create a community group! Your group becomes just one more place to funnel your customers to. Your goal should be to draw them into your business through the public page, and then funnel them to your community group where you can entertain and maintain your relationship with them.
Facebook Business Page